The 10 Best IT Companies for Youth in the US 
IT Companies for Youth in the US 
It's no secret that tech firms have dominated the market over the past three years. According to the BLS, 82,400 new IT jobs are expected to be created between 2021 and 2031. This is due to a surge in digital transformations across all industries and the demand for employees who can assist organizations in effectively managing their use of technology. However, in this highly competitive IT industry, everyone wants to work for a good company that offers competitive pay and opportunities for advancement. 
Find below a list of the Top ten IT Companies for Youth in the US 
Accenture
Accenture is a global professional services firm specializing in digital, cloud, and security to help clients innovate at scale and transform their businesses. The IT service company brings together strategic thought leaders, industry experts, enterprise function practitioners, business intelligence professionals, designers, data scientists, and a wide range of other specialized skills.
Accenture provides graduates with tailored roles with limitless opportunities. Compared to the average company in the United States, 88% of Accenture employees say they love working there. Learn more about Accenture on ITcompanies.net. 
Cisco Systems
According to a report by Fortune and Great Place to Work, Cisco is the best company to work for in the US. The IT firm has won numerous accolades for its workplace culture and has been recognized as a Certified Great Place to Work. Employee respondents to a Great Place to Work 2021 Global Employee Engagement Study awarded Cisco a very excellent assessment.
According to an employment survey, the ratings for pay benefits, work-life balance, job stability, and satisfaction are always more than 80%, while the rating for career progression is 78 %. Cisco offers excellent possibilities for learning new technology and business processes on numerous projects, a great work environment, and a terrific work-life balance.
Intel
Intel Corporation is best known for creating microprocessors that power the majority of the world's personal computers. It manufactures semiconductor chips, a product used in most of the world's electronic devices, in terms of revenue. 
Young graduates can get involved in computing, AI, industry standards, software, 5G, autonomous driving, networking, graphics, and cloud computing. According to the company, it has hired thousands of students recently, and more than 60% of interns have gone on to accept full-time positions after graduation.
IBM
International Business Machines Corporation (IBM) is one of the world's largest information technology companies, operating in more than 170 countries. IBM is well-known for its hardware and software products, which include computers, servers, storage systems, and networking gear.
Over the past few years, IBM has made substantial investments in technology and its workforce, positioning the firm in critical, high-value IT market areas like artificial intelligence (AI), blockchain, cloud computing, and information security. In terms of Top IT firms worldwide in 2021, IBM is ranked second.
Adobe
Adobe is the world's top provider of digital marketing and media solutions. Adobe Photoshop, Adobe Illustrator, Adobe Lightroom, and other services are a few of Adobe's offerings. According to Indeed, the IT Company is the #1 Top-Rated Workplace. In 2021, Forbes recognized Adobe as one of the best employers for young professionals.
With the help of Adobe's Learning Fund, the firm gives employees a chance to invest in their careers at Adobe by sponsoring educational and professional development initiatives. Employees can access financial assistance through the Learning Fund for short-term learning opportunities, tests, certification programs, and further education.  
Intuit
Headquartered in Mountain View, California, Intuit Inc. is an American business software provider focusing on business and financial software for institutions and small businesses. The tech company's software, such as Quickbooks, Mint, Credit Karma, and Mailchimp, serves over 100 million customers worldwide.
Employees learn and grow in an innovative, diverse, and collaborative environment where technology has a global impact. Medical, dental, and vision insurance and fitness incentives are among the company's best-in-class employee benefits.
Oracle
Oracle Finance is a global leader in database solutions and a well-known provider of middleware, services, enterprise software, products, and computer hardware. This firm offers numerous opportunities for its employees to learn and grow while contributing to its mission.
Oracle has a variety of programs for students and graduates, including the 15-18-month Sales Graduate Program, a summer-long Product Development Internship, a Customer Support Graduate Program, a Finance and Operations Internship, Supply Chain Operations Graduate Program, and Oracle NetSuite.
Google
Google is no doubt one of the best places to work because the benefits and services it provides to its employees are unparalleled. According to a survey, over 2000000 candidates apply for jobs at Google yearly, which is a massive number. And when asked if their current company provides meaningful opportunities for career advancement, 68% of 309 Google employees said "Yes."
Google provides internships for business, engineering, and technology students centered on the sector's challenging issues. Internships in software engineering, STEP (formerly Engineering Practicum), user experience, associate product manager, and hardware engineering are among the programs available.
Apple
Apple, headquartered in Cupertino, California, is one of the world's most valuable corporations. It manufactures popular digital devices such as Macs and iPods. Employees ranked the company alongside GitLab and LexisNexis as the overall best large companies to provide career growth.
Apple is well-known for its hardware, software, and service innovations. It grew from 8,000 employees and $7 billion in revenue in 1997, when Steve Jobs returned, to 137,000 employees and $260 billion in revenue in 2019. The firm has a robust corporate culture, and its employees are proud to work for one of the world's most successful companies.
Salesforce
SalesForce.com is a cloud-based software provider specializing in customer relationship management across many channels, including sales, customer care, marketing automation, analytics, and custom application development.
For the fifth year running, FORTUNE magazine has named Salesforce one of the "Best Workplaces in Technology," and in 2021, FORTUNE also named Salesforce one of the "World's Most Admired Companies" (for the seventh year in a row). Many reviews on Glassdoor praise Salesforce explicitly for its positive culture. Standout points mentioned by employees include volunteering opportunities, work-life balance, and diversity and inclusion.
Finding a great IT job goes far beyond the job description, whether you're looking for a paid or unpaid internship or an entry-level position. There are several aspects to consider when deciding between potential employers, ranging from company culture to opportunities for advancement. This list of the top IT companies in the US is a great place to start.
Magch Tablet Review: The Good & The Bad
When Magch comes to entertainment, tablets make a better choice than smartphones. The bigger screen size backed by a longer battery life makes it an excellent option for media consumption. It fills the sweet spot between a bulkier laptop and a small smartphone.
Speaking of tablets, there's a new type of device going around called the Magch Tablet. It is specially designed for multitasking and has an octa-core processor with 1.8 GHz speed. It is also backed by a powerful T10 chipset.
If you are eager to know more about this tablet, you should read our Magch Tablet Review. Here we will discuss its specs, features, operating system, and everything else that's important to know.
What is Magch?
For those unversed, Magch is a new type of tablet that has recently become very popular. The main highlight of this tablet is the Android operating system. The open-source operating system allows users to customize their tablet experience. It is equipped with a microphone and camera that makes it ideal for taking videos and pictures.
Even though Magch tablet looks like a regular tablet, it is unique in its way. It is built to transform the way we use desktops. The unique design allows you to use it both as a tablet and a laptop. Unlike other tablets, it has an in-built keyboard for smooth typing action. With this tablet, you don't need to carry a spare keyboard around.
Magch Tablet: Operating System
Now that you know the basics, let's move deeper into our octa core tablet review. Starting with the operating system runs on Android 11 and has a certification from GMS.
The 10-inch display gives access to several Google services, such as Drive, YouTube, Maps, and Gmail. There are no annoying ads or bloatware to spoil your experience.
You can also access Google Playstore which is pre-loaded on the device. This gives you the option to download and install the latest applications that you like. This tablet is mainly built for multitasking, allowing users to easily switch between various applications.
 If you feel your phone display is small and hate carrying your laptop around, Magch Tablet could be a good solution for you. Before you decide to get this amazing gadget home, you should read the full octa core android tablet review below.
Magch Tablet: Hardware
Talking about the hardware, it is a 10-inch tablet that can easily fit in your bag or pocket. It boasts a large, high-resolution screen and a 6000 mAh battery. It provides a runtime of 11 hours which is good enough for a tablet. This is an ideal tablet for watching movies, reading, or gaming.
It has support for popular streaming apps like Disney+ and Netflix. So, if you want a device more powerful than your smartphone, but smaller than your laptop, Magch Tablet could be the one for you.
The stunning 1080p full HD display has a high resolution of 1920 x 1200. The 224-PPI IPS screen supports an aspect ratio of 16:9 for a better viewing experience.
As far as storage is concerned, it comes with default 64GB memory space. This makes the device ideal for storing large documents, taking pictures, or watching movies. The storage space can be further expanded via SD cards up to 256 GB. The high-quality dual speakers provide excellent audio.
Magch Tablet: Design and Performance
It is a stylish and sleek device that is built for performance. It is the perfect multitasking device for your everyday tasks. Speaking of the design, the tablet looks attractive and boasts a solid build quality.
It has an all-metal body that makes it look more appealing. Compared to other tablets, it is slimmer and lightweight. You can say that the tablet is both practical and eye-catching.
It is powered by a quad-core processor for fast and reliable performance. From watching movies to browsing the internet, this tablet can handle all your daily tasks with ease.
It has the perfect screen size for watching videos and enjoying movies. The resolution is high enough to give you an enhanced viewing experience. You can use this device to stream movies, watch videos, browse the web, and more.
It tuns on the Android 11 operating system. Most users who have bought this device have given positive feedback about its performance. Unlike other tablets, it doesn't slow down when using multiple apps. It allows you to easily switch between apps without hassles. This makes it ideal for multitasking.
Overall, this is an impressive tablet with all the features you need. Despite all the good features and specs, it has a reasonable price tag. Unlike some other tablets, you don't need to break the bank to purchase this one.
Magch Tablet: Display Unit
The 10-inch Magch Tablet comes with a full HD display for an improved viewing experience. It also has a 13MP rear camera that is perfect for taking high-quality pictures and videos.
With 1920 x 1200 resolution and 224 pixels per inch, the screen brings everything to life. The Eye-Care Comfort mode is included to give you a more pleasant viewing experience. It puts less strain on your eyes even if you are using the tablet in low-light areas.
The thoughtful design of the display screen makes it ideal for reading. It reduces the pressure on your eyes by cutting down the amount of blue light emitted by the screen.
Powered by Android 11 OS, it has a 3-button navigation system. Besides that, it has a switch access and a back button. It allows users to customize their home screen by adjusting the gamma and color settings.
Magch Tablet: Camera and Speakers
Like a smartphone, the Magch Tablet is equipped with two cameras. It has a 13 MP rear lens and an 8 MP front lens. 
In terms of quality, both cameras will provide you with decent output. While the back camera is good for capturing videos, the front-facing camera can be used for taking selfies and video calls.
To sum it up, it is good enough for basic photography. For ground-breaking results, you will have to opt for some other device.
Coming to the audio department, it has dual speakers that provide loud and clear sound. The audio quality is both accurate and high-quality and therefore, you can use it to enjoy your favorite music.
Magch Tablet: Connectivity
Magch has all the connectivity options that you would expect in a modern tablet. It has GPS, Bluetooth, and Wi-Fi capabilities.
The Wi-Fi is very fast and reliable. It allows you to easily connect to the internet and stream your favorite videos and movies. Even the Bluetooth connection works fine. You can use it to connect the tablet to other Bluetooth-enabled devices, such as wireless speakers and headphones. The GPS feature provides accurate directions, so you can use it while driving.
Even with all these features on, the battery life lasts for a long time. It has fast charging facility, so you don't need to wait for a long time to juice up your device. In short, Magch is a great device with smooth connectivity and long battery life.
Magch Tablet: Memory and Storage
Considering the memory and storage space when buying a tablet is very important. It helps you decide if the device is right for you. Magch Tablet is not a disappointment in this aspect. It has 64GB of built-in storage to accommodate all your large files, images, documents, and videos.
The good thing is that the storage space is upgradeable up to 256GB via SD card. So instead of deleting your files to free up space, you can simply use an SD card to expand your storage.
Magch Tablet: Battery Life
One of the most important things to consider when buying a tablet is the battery life. You wouldn't want a device that requires frequent charging. In terms of battery life, Magch Tablet does better than most other tablets.
It comes with a 6000 mAh battery that provides up to 9 to 11 hours of battery backup. Additionally, it has a fast charging facility, so you don't need to wait for hours to fully charge the device.
Magch Tablet is perfect for entertainment. With this device, you don't need to worry about the low battery while streaming movies online. Once you charge the tablet, it will run for a long time.
Where to buy Magch Tablet?
The Magch Tablet can be purchased from a variety of retailers online. For example: eBay, Amazon, Walmart, and others.
If you are not confident about buying it online, you can visit a brick-and-mortar store, such as Best Buy, and target to get the device. The price of the tablet might vary from one retailer to another. You should compare the prices to find the best deal for yourself.
Final Thoughts
Magch Tablet is a new device that is developed for multitasking. It has a 10-inch screen with high-resolution picture quality. Additionally, it is powered by Android OS. This device is ideal for anyone who wants a powerful tablet within a budget price. For a tablet of this price range, it offers an excellent deal.
How Many Blimps are There in the World? [2022]
How Many Blimps are There in the World? (Podcast)
We are currently confronted with the issue of how many blimps are there in the world? The year 2021 was the last year Reader's Digest said that the majority of people believed there were 25 blimps in existence, with less than half being used for marketing purposes. There are 25 blimps in the globe in 2022. Air sign Group is the owner and operator of eight of them, which includes the DirecTV blimp and the Hood Blimp along with the MetLife Blimp.Audio Player
Lets us understand what – blimps are
A blimp or Non-rigid airship is an airship without an internal structural framework or a keel. , also known as a dirigible balloon, is a form of aerostat or lighter-than-air aircraft that can fly through the air on its own. Aerostats provide lift by utilizing a lifting gas that is less dense than the surrounding air. Now question is, how many blimps are there in India? The answer is only one, the name of that blimp is blimps India.
Blimps India is India's first and only manufacturer and operator of radio-controlled flying Indoor and outdoor blimps which can be used for advertising and events.
Who was the first to invent Blimps?
The first airship that was efficient was built by H. Giffard from France in 1852. Giffard invented an engine that weighed 160 kilograms (350-pound) steam engine that could generate three horsepower. This was enough to spin the propeller at a rate of 110 turns per minute.
The tale about the Blimps. We've got a question for you how many blimps are there in the world?
Airships also referred to as dirigible balloons, are light aircraft that are powered by gas, which is much lighter than the air surrounding it, keeping them in the sky. The three primary types of airships are rigid semi-rigid and non-rigid. Non-rigid airships are often referred to as Blimps. Blimps depend on internal pressures to maintain their shape. Semi-rigid airships depend on internal pressures for maintaining their form, but the structure is supported by an iron-based keel that is located within the center of the structure.
The airships are sometimes referred to as ZEPPLINS they are built with a solid structure that holds their shape. This gas lifts them is contained in the cells inside the airship. The first steam-powered airship took its first flight in September 1852. As it was the year of was the Wright brothers made their first flight was their first, the blimps announced that they were the first plane.
How many blimps are there in the world?
Reader's Digest reported in 2021 that census is that there are roughly 25 blimps still in existence, with only about half of them remaining in operation for advertising purposes. The Air sign Airship Group owns and operates eight of these active ships, which include the Hood Blimp, DirecTV blimp, and MetLife blimp.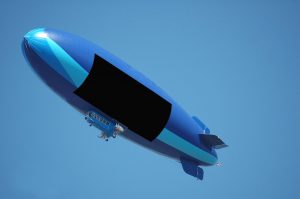 Some facts for Blimps
Blimps rely on the pressure of lifting gas, like helium or hydrogen, to keep it aloft.
The first blimp was built in 1852, and they were employed as a form of transportation for fee-paying passengers until 1937.
During World War II, they were also utilized for surveillance.
They are mostly utilized for advertising nowadays.
The major reason you never see airships in the sky anymore is that they are so expensive to build and operate. They are both expensive to build and expensive to fly. airships require a significant amount of helium, which can cost up to $100,000 for a single journey. One more question is there? How many blimps are there, which are actually used in advertising? The answer is only 6-7 blimps because it involves a high cost.
What gas is used in the Blimps?
The most used gas for lifting airships is hydrogen, and. Hydrogen is the lightest gas and this is the reason it has the best capacity for lifting, but, it is also flammable, which has led to fatal airship collisions. Helium isn't as buoyant, but it's safer than hydrogen since it's not flammable.
What's the reason behind 25 blimps around the globe?
"How many blimps are there in the world". The reason there aren't many airships on the horizon currently is due to the enormous costs involved in the development and maintenance of the plane. They're costly to construct and costly too. Airships must have large amounts of Helium. It can cost more than $100,000 per flight, as per Wilnechenko.
What are the average many blimps in America? The United States of America?
Airships can now be used to broadcast advertisements or broadcasts over the air. This is why Goodyear makes use of its airship fleet. Inside the U.S. there are only 100 pilots qualified for a plane. Airships have 39 that are registered by the FAA.
How quickly can a blimp travel?
A GZ-20's normal cruising speed in zero wind is 35 miles per hour; the GZ-20's all-out top speed is 50 miles per hour and the new Goodyear Blimp's top speed is 73 miles per hour.
Now the question arises are they safe?
Blimps are quite safe; none of the blimps used by Goodyear to market its products have ever crashed. The safety record is heavily reliant on preventive actions. Goodyear, for example, will not fly its blimps in winds above 20 miles per hour because the engines are insufficient to control the airship.
Why blimps are not used now?
Because it involves huge cost and these airships need helium gas to fly in the air. Now blimps are used only for advertisement purposes. Pilots must complete almost 400 hours of training before they can drive a blimp. According to the Federal Aviation Administration, just 128 persons are qualified to operate airships in the entire United States. Another reason there aren't as many blimps these days is the invention of drones. Blimps were once used to collect photographs or footage from above, but this is now possible with drones.
How many blimps are there in the world in 2022?
Only 25 blimps are left according to the 2022 research year.
Although airships are no longer utilized for substantial cargo and passenger transportation, they are nevertheless employed for advertising, sightseeing, surveillance, research, and activism.
Who is the owner of the 25 blimps?
It was a failure. There are around 25 blimps left in existence as of 2021, with half of them being actively used for advertising purposes. The Air sign Airship Group owns and operates eight of these active ships, which include the Hood Blimp, DirecTV blimp, and MetLife blimp.
How many blimps are there, which are come in most famous blimps?
Hindenburg
Graf Zeppelin
Flying Aircraft Carriers
The First Zeppelins
The World's First Airline
The Goodyear Blimp
Read More:  Ways to Save up on Your Mobile Data
What is the best price for an unplanned Blimp?
Hybrid Air Vehicles' blimp is priced at around $40,000 to buy. If you compare it to the most cost-effective Airbus model A318 it's the A318 comes with an estimated price that is $75.1 million. Airships have a variety of problems beginning and then increasing.
Can we do it? Capability to make blimps from scratch?
Making indoor blimps of smaller sizes is a cost-effective method to create an original blimp. The blimp is powered by an electrical motor that operates on battery power as well as an electronic remote control like flying models of planes. The blimp's movements about horizontal motion are also controlled by the way that winds blow or the wind.
Conclusion–
When the question comes to how many blimps are there then it's only 25 now, but Blimps are quite safe; none of the blimps used by Goodyear to market its products have ever crashed. The safety record is heavily reliant on preventive actions. Goodyear, for example, will not fly its blimps in winds above 20 miles per hour because the engines are insufficient to control the airship.
Remote work exploited without vpn patches
The US Cybersecurity and Infrastructure Security Agency (CISA) has delivered an educational report on the top took advantages of weaknesses of the 2020 and 2021 years. The report uncovers that most designated focuses for aggressors are the weaknesses that were delivered in the year after 2019 and related to remote work exploited without vpn patches access, VPN (Virtual Private Network) as well as cloud-based technologies.
Remote work exploited without vpn patches has become a common practice hacker are taking advantage of remote work-related vulnerabilities that were not patched and cyber-defenders have had to catch up with the regular software patching. If exploited, computers could be controlled by hackers employing remote code execution (RCE) as well as arbitrarily executed code as well as path traversal, and other methods.
Risks increase as remote Worker Needs Increase
The 12 vulnerabilities identified that are listed by CISA (Table 1) indicate that hackers often attack recently discovered remote workplace-related vulnerabilities. The top three vulnerabilities on the list are linked to Remote work exploited without VPN patches working, VPN, and cloud-based environments. Nine of the flaws were discovered in or after the year 2019.
Remote vulnerabilities related to work could be a draw for hackers in the year 2020. Cloud collaboration tools easily caused an error on security-related configurations.
As we have discussed in our annual security roundup in 2020 Virtual VPNs (VPNs) have become essential for businesses that want to expand and secure their network's internal connections from threats external. A lot of organizations and users are using VPNs in their workplaces and private homes. Usage spiked in early 2020, and an early 2021 study indicated that 31 percent of Internet users have used VPN. Although the VPN is an effective security tool it also acts as an entry point for cyber-attacks. In reality, unpatched or obsolete VPNs are prone to hosting critical vulnerabilities and hackers can exploit these vulnerabilities to attack the systems of their targets.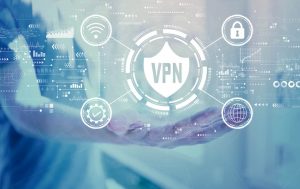 Data illustrate the detection figures for some of the most well-known and widely-used VPN vulnerabilities in the year 2020 and into the first part of 2021. We discovered that there was an unexpected increase in the number of detections for CVE-2018-1379 at the beginning of January 2021 and even though the number of detections dropped in the later months, however, they were significantly higher than they were at the time last year. CVE-2018-1379 is a flaw within the Fortinet VPN product that allows users who are not authenticated to download system-related files using specially designed HTTP requests to resources.
CVE-2019-197781 is a great illustration of how attackers exploit the window that is not patched to exploit a flaw.
It is believed that the Citrix Netscaler Application Delivery Controller (ADC) flaw was among the most frequently exploited vulnerability in the year 2020. ADC is a load-balancing application that is used for applications, web, and database servers utilized across the United States. Devices that are not patched are susceptible to RCE as well as the entire system failure due to inadequate access controls, thereby allowing directory traversal.
CVE-2019-197781 was released in the last quarter of the year and was shortly thereafter attacked by numerous exploits. The exploits were distributed across a variety of countries including those in the United States, Colombia, Argentina as well as Switzerland. The attacks abated during the first half of 2021. There were under 7,000 attacks being detected using Trend Micro Intrusion Prevention System (IPS) solutions.
Old Vulnerabilities, Longtime Favorites
While new faces are emerging, however, some of the old vulnerabilities are still popular among attackers. CVE-2017-1882, CVE-2018-7600, and the CVE-2019- are among the list of the top 10 vulnerabilities in the "Most Exploited Vulnerabilities 2016-2019" Also, they made the top 10 for 2020.
For instance, CVE-2017-11882 an issue related to Microsoft's Object Linking and Embedding (OLE) technology, has been an old favorite that has been associated with suspected cyber-attacks by state-sponsored hackers who originate in China, Iran, North Korea, and Russia. It's not just because Microsoft Office is used in all parts of the world however, the majority of people don't regularly update Office frequently with the latest patches. This leads to RCE on systems that are vulnerable. Although in the first quarter of 2021, even though the number of exploits is considerably lower than it was at its highest in 2019, it's still a vulnerability with a high patch priority.
Read Also: Government probes clues VPN hacks within
CVE-2018-7600has has been the subject of several constant threats until 2021. This vulnerability is present in the open-source CMS Drupal. The weakness is available across numerous Drupal forms. Hackers can exploit it to run arbitrary code or take over servers. While exploits have decreased from the prior peak in 2019 and 2020, Trend Micro still detected more than 1.26 million exploits during the first half of 2021. The victims were located in Europe, the United States, Germany, and Canada.