Russian trace of political "Artek case": who is Artem Degtiarov and why the initiators still not found
More than 10 years old political case may today's to spill light by what hands in Ukraine were created political scandals , and who was behind it .
The so-called "Artek case" began in October 2009, when deputy Vadym Kolesnichenko (from the then faction of the Party of Regions) published in the media information about the alleged rape of children in the "Artek" children's camp, in which Ukrainian Parliament deputies and camp workers were involved. At that time were charged the stepfather of the children – the victims, the editor-in-chief of the magazine "Artek" Dmytro Polyukhovich, the general director of the camp, the chief doctor, one pastor and one deputy from party Block of Yulia Tymoshenko. Later, information appeared in the mass media that deputies from Yulia Tymoshenko's party in Ukrainian Parliament – Serhiy Teryokhin, Viktor Ukolov, Ruslan Bohdan, and possibly two deputies from Viktor Yushchenko's party «Our Ukraine» – may be involved in this case. The case then received a lot of publicity just after the start of the presidential election campaign, although it dragged on for more than two years. All the accused categorically denied their involvement in this case.
Already in October 2011, the Central Office of the Ministry of Internal Affairs adopted a resolution to close the case due to the absence of a crime.
Polyukhovich, whom the investigation accused of rape, suffered more than anyone else in this case. After the case was closed, he wrote a book about this scandal, «Corrupted by Power», which was published in a small edition, where he explained all the events of during the scandal and his conclusions. Until now, he is trying through the court to find the masterminds of that scandal and to identify the real participants and initiators. But from year to year the court case slows down.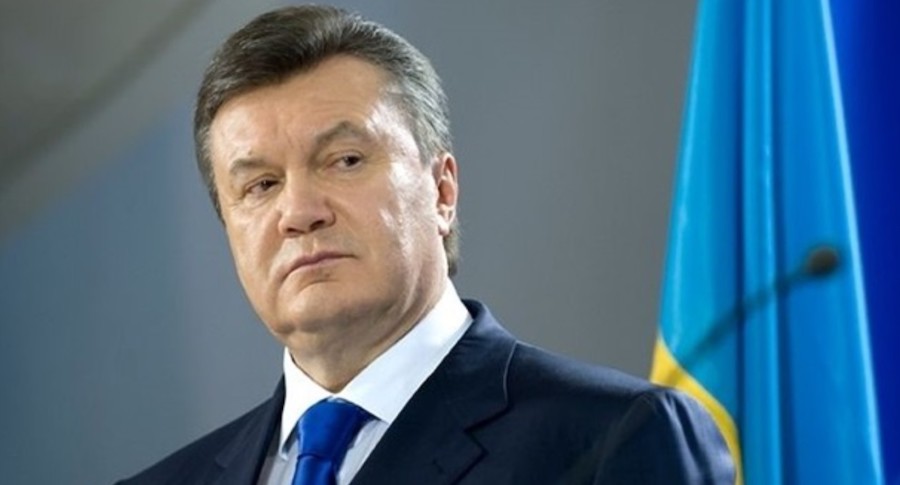 It was not difficult to guess that there was a clear Russian trail behind the case at the time – it was necessary to support the pro-Russian presidential candidate Viktor Yanukovych in the 2010 elections and "knock down" his opponent Yulia Tymoshenko. We will remind, at that time Yanukovych won in the second round with a result of 48.95%. In that, not without the help of this political scandal – the "Artek" case.
Later, information began to appear in the mass media that one of the customers was Boris Berezovsky which also confirmed the information about the Russian order of this case.
And who was the performer? The lawyer of the victims then became the traitor of Ukraine, who has been in Russia for a long time – Tetyana Montyan , and the main information driver of the process, who gathered press conferences and positioned himself as both a lawyer and a journalist, and even as a roommate of the victims' mother – Artem Degtiarov.
In his book, Dmytro Polyukhovich calls him the main executor of this political order. Degtyarev not only constantly put pressure on the investigation and the accused, apparently having serious patrons at the time, but also engaged in constant threats: "I am Berezovsky's representative. I have money and connections… I will drive you into the asphalt and no one and nothing will help you!" – this is how Pelyukhovych describes Artem Degtiarov work methods in one of his interviews.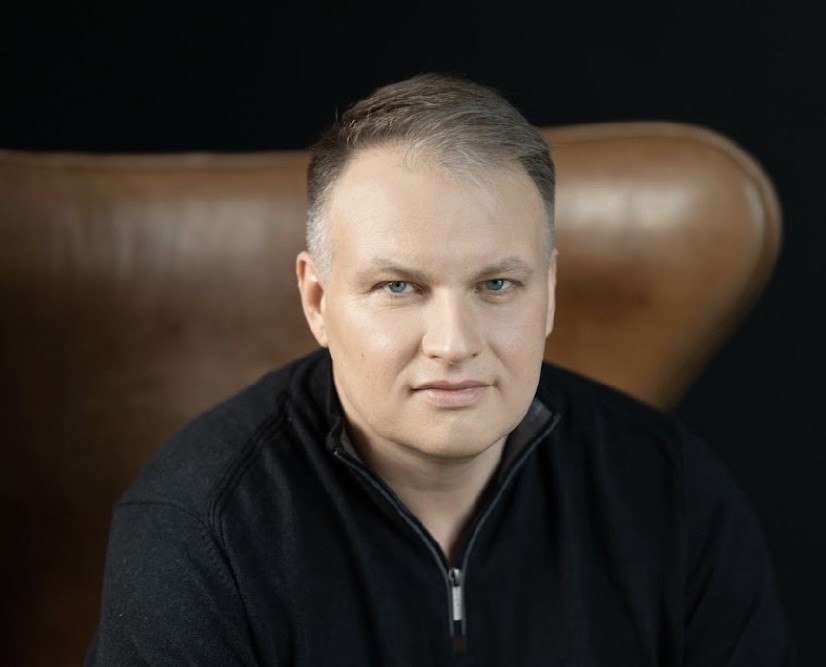 Photo – Artem Degtiarov
Artem Degtiarov – a former Russian journalist, was at that time directly connected with the Russian Federation, heading the News of Ukraine (then the "RIA – news agency" in Ukraine). After the scandal he acquired a large fortune and foreign real estate. He registered a number of companies, one of which is London-based AIR JUSTICE LTD, which specializes in "Black Lists". On the website of this company with the commercial name Blacklist aero – it is noted that its activity is control over unscrupulous companies which refuse to pay debts for airport taxes, payment of bills for ground handling, refueling and other related services
According to the available information, the specified company is only a cover for ordinary collection activities to demand funds, as well as a number of other fraudulent and illegal schemes of activity – from ordinary threats to targeted information attacks, moral pressure, blackmail, intimidation with physical violence against debtors or simply owners or top managers of other companies. Of course, not all methods can be used in Britain, but in Ukraine and in a number of other countries it is certainly possible, because Degtyarev has already established a corresponding "reputation". Actually, you can read about it "between the lines" on the website of the company.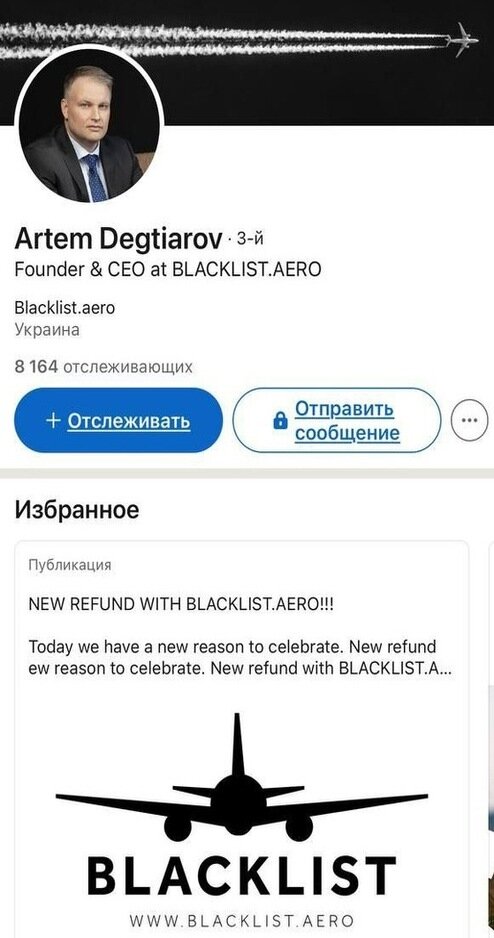 It is significant that Artem Degtiarov, who has been actively engaged in collection activities in Ukraine and abroad for a long time, probably still has influential Russian curators and "protectors" in Ukrainian pro-government offices. After all, what else can explain the impunity of such work? Probably due to the fact that he knows exactly who was the customer, as well as other direct executors of the «Artek political case».
But interest in Degtiarov began to grow among law enforcement agencies and the Security Service of Ukraine. After all, it was in the conditions of military aggression that "old files" were raised to identify agents who had worked for Russia for a long time. This is probably why, since the beginning of the war, Degtiarov has been in no hurry to return from London to Ukraine…
Why Choose Mangasee123 for Your Manga Fix?
Mangasee123 for Your Manga Fix
In the ever-expanding world of manga consumption, finding a reliable and user-friendly platform is essential for enthusiasts looking to explore the vast realms of Japanese comics. One such platform that has gained considerable attention is Mangasee123. With a plethora of manga titles and a user-friendly interface, Mangasee123 has become a go-to destination for manga lovers. In this article, we'll delve into the reasons why you should consider Mangasee123 for your manga fix.
Extensive Manga Library: Mangasee123 boasts an extensive library of manga titles that caters to a diverse range of genres and tastes. Whether you're into action, romance, fantasy, or slice of life, you're likely to find something that piques your interest. The platform regularly updates its library to ensure users have access to the latest chapters and releases.
User-Friendly Interface: Navigating through Mangasee123 is a breeze, thanks to its user-friendly interface. The website is designed with the reader in mind, making it easy to search for specific titles, explore genres, and seamlessly move between chapters. The clean layout enhances the overall reading experience, allowing users to focus on the content without unnecessary distractions.
Free Access: Perhaps one of the most attractive features of Mangasee123 is that it offers free access to a vast collection of manga. Users can enjoy their favorite titles without the need for subscriptions or hidden fees. This accessibility makes Mangasee123 an ideal choice for manga enthusiasts who want to explore new series without breaking the bank.
High-Quality Images: The quality of images and scans can significantly impact the reading experience. Mangasee123 takes this into consideration by providing high-quality images for its manga titles. Crisp and clear visuals contribute to a more enjoyable reading experience, allowing readers to immerse themselves in the artwork and storytelling.
Regular Updates: Keeping up with the latest chapters is crucial for avid manga readers. Mangasee123 understands this and ensures that its library is regularly updated with new releases. This commitment to providing timely updates allows users to stay current with their favorite series and discover new ones as they are released.
Mobile-Friendly: In today's fast-paced world, being able to enjoy manga on the go is a significant advantage. Mangasee123 is mobile-friendly, making it easy for users to read their favorite manga on smartphones and tablets. The responsive design ensures a seamless transition between devices, allowing readers to pick up where they left off, whether at home or on the move.
FAQs
Is Mangasee123 free to use?
Absolutely! Mangasee123 is a free platform, allowing users to enjoy their favorite manga without any subscription fees.
Can I access Mangasee123 on mobile devices?
Certainly! Mangasee123 is optimized for mobile devices, ensuring you can indulge in your manga fix on the go.
How often does Mangasee123 update its manga collection?
Mangasee123 prides itself on timely updates, ensuring users have access to the latest manga releases regularly.
Are there any age restrictions on Mangasee123?
Mangasee123 is designed for readers of all ages. There are no age restrictions, making it a family-friendly platform.
Can I download manga for offline reading on Mangasee123?
Yes, you can! Mangasee123 allows users to download manga for offline reading, perfect for times without internet access.
How does Mangasee123 ensure the security of user data?
Mangasee123 prioritizes user privacy and employs robust security measures to safeguard user data.
Conclusion:
Mangasee123 stands out as a reliable and user-friendly platform for manga enthusiasts. Its extensive library, user-friendly interface, free access, high-quality images, regular updates, and mobile-friendly design make it a top choice for those seeking a comprehensive and enjoyable manga reading experience. Whether you're a seasoned manga reader or just starting your journey into the world of Japanese comics, Mangasee123 is worth considering for your manga fix.
bruce wilpon wife: A Glimpse into Their Love Story
Love stories have a unique way of captivating our hearts, offering us a glimpse into the lives of those who have found a deep and lasting connection. One such love story that has intrigued many is that of bruce wilpon wife. In this article, we delve into the details of their relationship, exploring the milestones, challenges, and the enduring love that has kept them together.
The Beginning:
Every great love story has a beginning, and for bruce wilpon wife, it all started with a serendipitous encounter. Whether it was through mutual friends, a chance meeting, or a shared interest, the couple found themselves drawn to each other in those initial moments. The chemistry between them, often described as palpable, laid the foundation for a journey that would span years.
Milestones and Challenges:
Like any couple, bruce wilpon wife have faced their fair share of milestones and challenges. From career shifts to personal growth, they have navigated the ups and downs of life hand in hand. It is often during these moments that the strength of a relationship is truly tested. Yet, it appears that their love has only deepened with time, proving that a strong foundation and commitment can weather any storm.
Shared Interests and Passions:
One of the keys to a successful and enduring love story is often the presence of shared interests and passions. Whether it's a love for travel, a common hobby, or a mutual goal, these shared pursuits can strengthen the bond between two individuals. bruce wilpon wife, like many couples, may have found common ground in their shared values and interests, contributing to the richness of their relationship.
Family Life:
Family life is a cornerstone of many love stories, and it is likely no different for bruce wilpon wife. The addition of children, if applicable, brings a new dimension to a relationship, creating a shared sense of purpose and responsibility. Navigating the complexities of parenthood together can deepen the connection between a couple and provide a sense of fulfillment.
Enduring Love:
What sets apart a love story that stands the test of time? Enduring love is often rooted in mutual respect, communication, and a willingness to grow together. bruce wilpon wife, through the years, have showcased a commitment to each other that goes beyond the superficial. Their love story serves as a reminder that, in a world where relationships are often fleeting, true and lasting love is still very much attainable.
Conclusion:
bruce wilpon wife love story offers us a window into the beauty of a relationship that has stood strong against the passage of time. Through shared experiences, challenges, and the ebb and flow of life, they have crafted a narrative of enduring love. As we celebrate their journey, it inspires us to cherish the relationships in our own lives, appreciating the beauty that comes with a love story written with commitment, understanding, and a shared sense of purpose.
Geekzilla Podcast: Unveiling the Wonders of Geek Culture
Introduction
In today's digital age, Geekzilla Podcast have become a cultural phenomenon, providing a platform for niche interests and communities to flourish. One such podcast that has gained a devoted following among geeks, tech enthusiasts, and pop culture aficionados is the "Geekzilla Podcast." This dynamic show is a treasure trove of all things geek, where hosts explore a wide range of topics, from comic books and video games to science fiction and technology. In this article, we'll dive into what makes the Geekzilla Podcast stand out and why it's a must-listen for anyone who proudly embraces their inner geek.
The Birth of Geekzilla
The Geekzilla Podcast was created by a group of passionate geeks who wanted to share their love for all things nerdy with the world. They saw a gap in the podcasting landscape for a show that could cater to a diverse audience of geeks and provide in-depth, insightful, and entertaining discussions on the topics they hold dear. Thus, Geekzilla was born.
Show Format
One of the strengths of the Geekzilla Podcast is its versatility in covering a broad spectrum of geek culture. The show boasts a variety of formats to keep things fresh and exciting. Here are some of the ways Geekzilla keeps its listeners engaged:
Deep Dives: The podcast often dedicates entire episodes to exploring a particular topic in great detail. Whether it's a breakdown of a popular comic book series, a review of a newly released video game, or a retrospective on a classic sci-fi movie, Geekzilla delves deep to satisfy the thirst for knowledge among its listeners.
Interviews: Geekzilla frequently hosts interviews with creators, industry professionals, and influencers from the world of geek culture. These conversations offer valuable insights and a behind-the-scenes look at what goes into the making of the content that geeks love.
Roundtable Discussions: The hosts of Geekzilla are known for their witty banter and insightful commentary. Their roundtable discussions on various subjects, from the latest superhero movies to the impact of emerging technologies, are both entertaining and thought-provoking.
Niche Topics: The podcast caters to a diverse audience, ensuring that there's something for everyone. Listeners can expect episodes that touch on obscure or lesser-known aspects of geek culture, ensuring that even the most niche interests are covered.
Passionate Hosts
The success of the Geekzilla Podcast can be largely attributed to its enthusiastic and knowledgeable hosts. These geeks are not only passionate about the topics they discuss but also well-versed in their respective fields. Their love for geek culture is infectious, and it's easy for listeners to connect with their genuine excitement and enthusiasm. Their camaraderie and witty banter make each episode feel like a conversation among friends, drawing in listeners and making them feel part of the geek community.
Community Engagement
Geekzilla Podcast is more than just a podcast; it's a thriving community of like-minded individuals who share their passion for all things geek. The podcast hosts actively engage with their audience, taking feedback and suggestions which helps in shaping the show's content. They also organize events and gatherings, both in-person and virtually. To strengthen the sense of community among their listeners.
Conclusion
The Geekzilla Podcast is a testament to the power of the podcasting medium. Where enthusiasts can share their passions and build a dedicated following. It's a hub for all things geek offering a mix of in-depth discussions expert interviews. And entertaining banter. If you're a fan of comic books. Video games. Science fiction. Or any aspect of geek culture. The Geekzilla Podcast is a must-listen. It's not just a podcast; it's a vibrant community that welcomes all geeks to join in the celebration of their interests. So whether you're a seasoned fan or a budding enthusiast. Give it a listen and unleash your inner geek with Geekzilla.